Known for its vibrant culture and stunning landscapes, Cebu offers plenty of sites to see and visit as a tourist or local. It is also a great pet-friendly destination with dog parks that cater to the needs of dogs and their owners. 
If you're a dog owner residing in or visiting Cebu City, you will be thrilled to discover that the city is home to many dog parks where your furry companion can run, play, and socialize. Let's look at the best dog parks in Cebu, where you and your little pup can enjoy quality outdoor time.
Cascades Nature Park in Compostela has a dog park named Bark Park. It is a leash-free zone with proper fencing giving your dogs an open space to run around and socialize with other dogs.
You will need to register on their website for a Paw Pass, which will be required for pet and owner entry. Inside, there are agility courses and a water fountain for your pets. Additionally, plenty of benches and seats around the park allow you to relax while watching your pups have fun.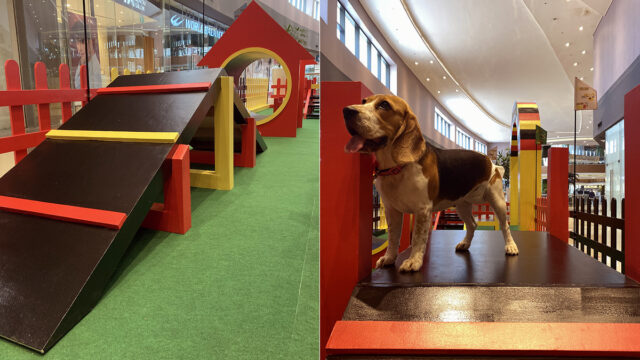 In 2021, Robinsons Galleria attracted many pet lovers and dog owners to their malls when they launched Cebu's first indoor dog park. This is the second dog park in the mall's vicinity, developed in partnership with TopBreed. 
The spacious dog park provides a safe and fun environment for dogs to exercise and play freely with other dogs and people. Those who visit the Robinsons Galleria Cebu's Dog Parks are encouraged to sign up for the mall's Happy Pets Club to enjoy exclusive invites to events and special giveaways.
SM Supermalls is an ally for dogs and dog lovers nationwide. Nearly all major SM Supermall branches, including SM Seaside City Cebu, offer a dog indoor and outdoor dog park or area for pups to run around and frolic.
The Paw Park at SM Seaside City Cebu features an open, green space with agility courses for dogs to enjoy and have fun!
Parkmall Dog Park provides a pet-friendly space that caters to the needs of dogs and their owners. The park has a secure off-leash area with artificial turf, ensuring a clean and safe environment for dogs to play and interact. 
The pet park also offers water stations, waste disposal facilities, and seating areas for owners to relax and socialize. Parkmall Dog Park often hosts pet events and activities, making it a hub for the local dog-loving community.
Takeaway
Cebu City has a pet-friendly community. And it is apparent in how invested they are in creating a safe space for dogs to run around, have fun, and socialize. 
Whether you're seeking a fenced environment, socialization opportunities, agility equipment, or a simple open space to roam, the best dog parks in Cebu City offer a range of options to suit anyone's preference. 
To stay on top of the latest news and trends in the dog lovers community, Sign up on PetPal. We deliver all pet-related tips, tricks, and fundamental knowledge you need to be the best pet owner!