Smaller dogs like Chihuahuas, Shih Tzus, Yorkshire Terriers, and Toy Poodles are a treat to have. They're full of energy, and it's fun to watch them run around the house like they own the place—and they certainly own our hearts. They're perfect for warming your lap on the couch, too!
Perhaps one of the joys of having a small dog is that you can easily carry them around wherever you go. Whether you're going to the dog park or just roaming around the nearby shopping mall, you can take your little buddy with you in a bag that's perfect for their size.
If you're looking for the best dog backpack carrier, you've come to the right place. In this article, we'll list down our top picks to help you choose one that's right for your tiny best friend!
Breathable Pet Dog Carrier: Most Affordable Option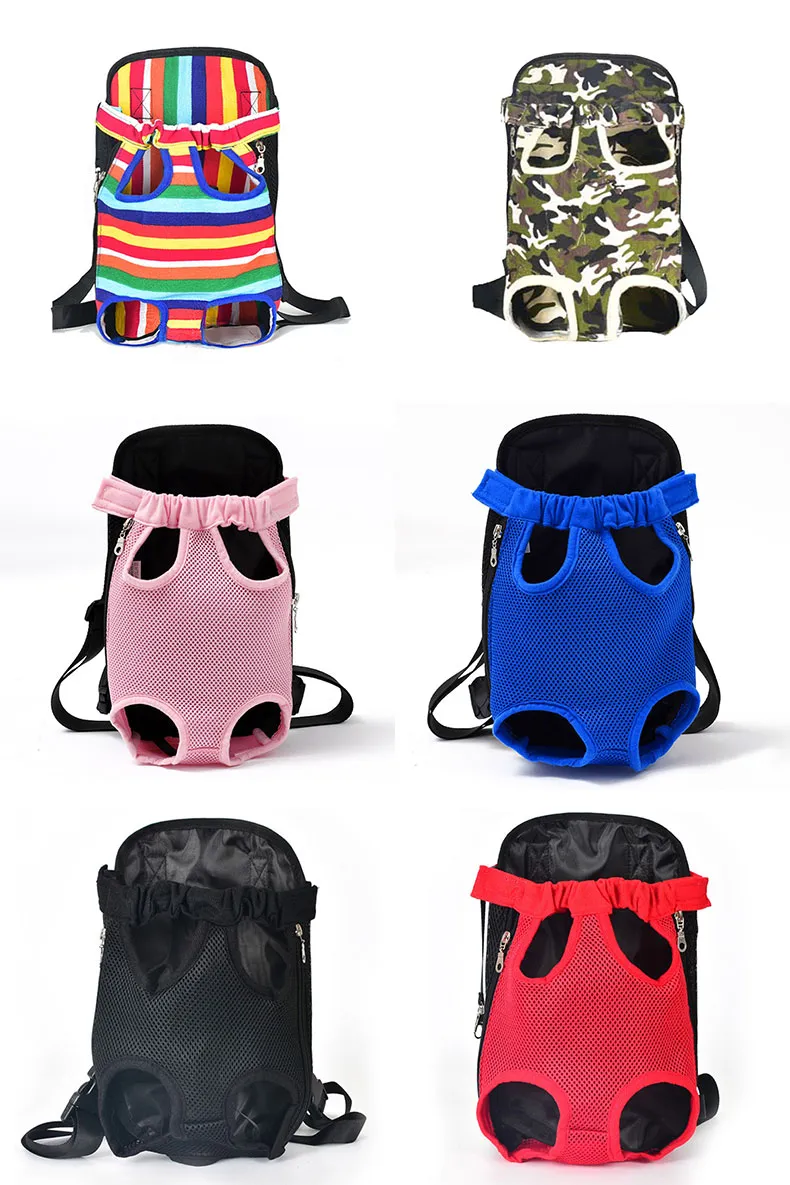 This breathable and adjustable pet dog carrier comes in various sizes: from small (suitable for dogs from 0 to 2.5 kg) to extra large (suitable for dogs from 6.5 to 9.5 kg) and has adjustable straps. It features a cute and colorful design that's perfect for your adorable little buddy. 
The best part is that this dog backpack carrier is as affordable as it can get. You don't have to break the bank to carry your pup around!
Outdoor Mesh Dog Carrier: For Larger Dogs
If your dog is on the larger side, you may want to get this outdoor mesh dog carrier. It's compact and lightweight, making it easy to carry and store when not in use. It can hold your larger dog well, ensuring it's cozy and secure on your back. Your pup can peep its head out while keeping its little furry body safe within the backpack!
PVC Capsule Pet Bag: For a Better View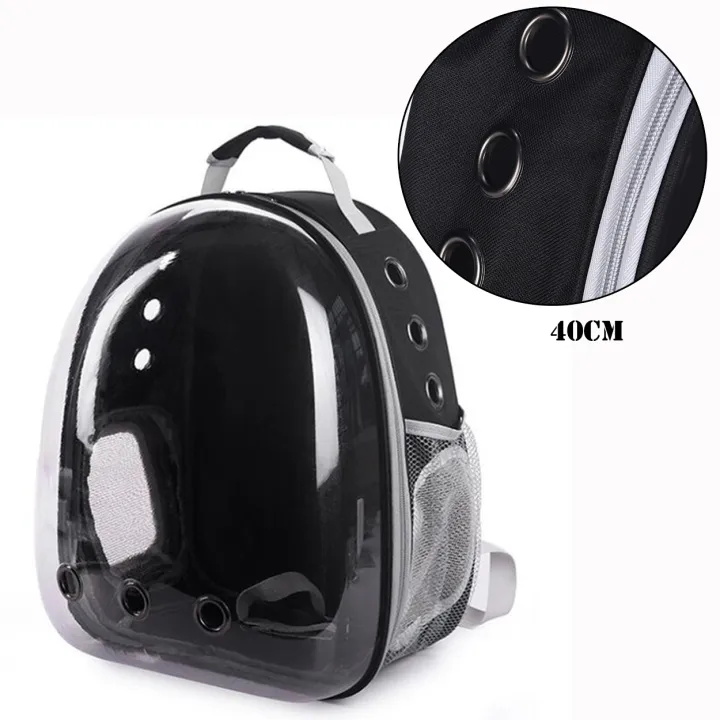 If you want your tiny dog to have a wider view of its environment, this PVC capsule pet bag is an excellent option. It has a transparent dome that allows your dog to see a lot more in your walks, and it has multiple holes on the sides and front for adequate ventilation.
Canvas Legs Out Dog Carrier: For Maximum Comfort
This canvas legs out dog carrier is made of breathable canvas material, making it soft and comfortable for your dog. It also comes in various sizes, from small to extra large. The adjustable straps and limbs-out design will also ensure your dog doesn't feel too restrained!
Ventilated Travel Dog Backpack: For Durability and Security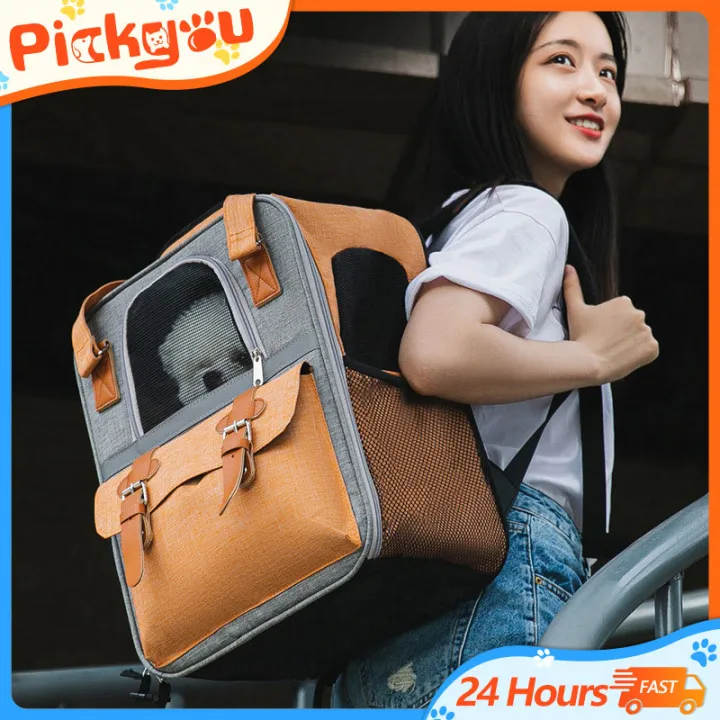 If you want a durable, secure, and breathable backpack to carry your pup in, you may want this ventilated travel dog backpack! It's perfect for carrying dogs up to 10 lbs. There are vents at the side and in front, allowing your dog to breathe and see the world around them. With its durability, there's also no chance that your dog will wiggle itself out or jump out of the backpack.
The Takeaway
Getting a dog backpack carrier is a convenient way to take your dog around town. We hope this list has helped you decide which type you should get!
For more pet-related news and guides, sign up for PetPal today!